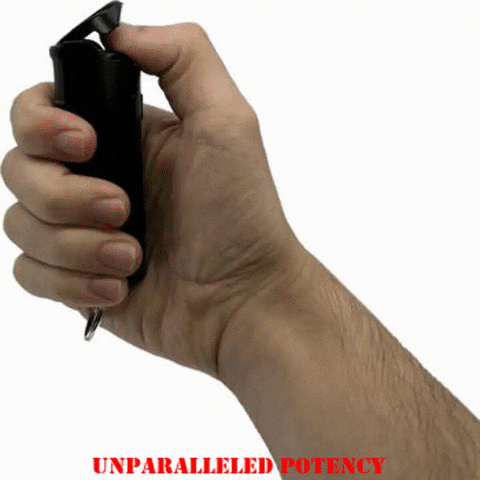 In an era where criminals are displaying increasingly bold and aggressive behaviors, the need for innovative self-defense solutions has never been more pressing.
Enter Streetwise Sticky Gel Pepper Spray, a groundbreaking defensive spray that merges the power of police-strength pepper spray with a proprietary sticky gel formula, setting a new standard for personal safety. After more than two years of meticulous development, this formidable product has emerged as the ultimate tool to protect yourself in any precarious situation. But what sets Streetwise Sticky Gel Pepper Spray apart from the rest?
Police Strength Formula:
Streetwise Sticky Gel Pepper Spray boasts a formidable formula with an impressive rating of 1.
4 MC (200,000 SHU). This potency can incapacitate an assailant for up to 45 minutes, providing you with valuable time to escape and seek help.
Adhesive Properties:
Unlike conventional pepper sprays, our innovative sticky gel adheres tenaciously to its target, making it exceptionally difficult for attackers to wipe off.
This unique feature results in longer-lasting effects and ensures your safety remains a top priority.
Impressive Range and Reduced Wind Impact:
With a burst of power emanating from the nozzle at over 120 PSI, Streetwise Sticky Gel Pepper Spray can reach distances of up to 12 feet.
This considerable range keeps you safely out of an attacker's reach. Furthermore, the heavier, thicker proprietary formula is less susceptible to the influence of wind, reducing the likelihood of blowback during use.
Precision and Limited Contamination:
What makes this product even more exceptional is its pinpoint accuracy.
You can direct the spray precisely at your intended target, minimizing collateral damage. Unlike traditional pepper sprays that can affect all those in the vicinity, the sticky gel impacts only those who come into direct contact with it, making it particularly suitable for indoor use.
Identification and Accountability:
Streetwise Sticky Gel Pepper Spray not only incapacitates attackers but also leaves a lasting mark on them.
The adhesive gel is difficult to wipe off, and the target will bear an unmistakable orange stain along with a UV dye. This makes it easier for law enforcement to identify and bring perpetrators to justice.
Various Sizes:
Streetwise Sticky Gel Pepper Spray is available in three convenient sizes: 0.
5 Oz, 2 Oz, or 4 Oz, allowing you to choose the perfect fit for your specific needs and preferences.
In an uncertain world where personal safety is paramount, Streetwise Sticky Gel Pepper Spray stands as a beacon of protection.
With its potent formula, adhesive properties, impressive range, and precision, this product empowers you to defend yourself effectively while minimizing the risk to innocent bystanders. Invest in your safety today with Streetwise Sticky Gel Pepper Spray, your trusted companion in moments of peril.
Get Product Details and ORDER Streetwise Security Streetwise Sticky Gel Pepper Spray Here